AS OF TODAY, SEPTEMBER 22
ND
, ONTARIO WILL REQUIRE PEOPLE TO PROVIDE PROOF OF VACCINATION STATUS TO ACCESS CERTAIN BUSINESSES AND SETTINGS.
---
HOW THE VACCINATION CERTIFICATION SYSTEM WORKS
As of September 22, 2021, Ontarians will need to be fully vaccinated (two doses plus 14 days) and provide their proof of vaccination along with photo ID to access certain public settings and facilities. The government approach focuses on high-risk indoor public settings where face coverings cannot always be worn and includes:
Restaurants and bars (excluding outdoor patios, as well as delivery and takeout).
Nightclubs (including outdoor areas).
Meeting and event spaces, such as banquet halls and conference/convention centres.
Facilities used for sports and fitness activities and personal fitness training, such as gyms, fitness and recreational facilities with the exception of youth recreational sport.
Sporting events.
Casinos, bingo halls and gaming establishments.
Concerts, music festivals, theatres and cinemas.
Strip clubs, bathhouses and sex clubs.
Racing venues (e.g. horse racing).
Vaccination verification certificates will not be required when accessing necessary medical care, grocery stores or other essential services and establishments.
Unvaccinated people with medical exemptions (including those who may be allergic or had a reaction to their first vaccine) will not be required to provide proof of vaccination, provided they can produce an appropriate doctor's note, at least until recognized medical exemptions can be integrated as part of a digital vaccine certificate.
All Ontarians can print or download their vaccination receipt from the provincial booking portal. The Ministry is working on additional supports and services to assist Ontario residents who need help obtaining proof of vaccination, including requesting a copy be sent by mail. Those who need support obtaining a copy of their vaccination receipt including those who do not have access to a computer or printer can call the Provincial Vaccine Contact Centre at 1-833-943-3900.
Ontario is developing an enhanced vaccine certificate with a unique QR code to make it safer, more secure and convenient to show that you have been vaccinated, when required to do so. The enhanced vaccine certificate and verification app will be available by October 22, 2021. Ontario's proof of vaccination guidance will be updated to reflect the new processes.
---
SHOWINGS & OPEN HOUSES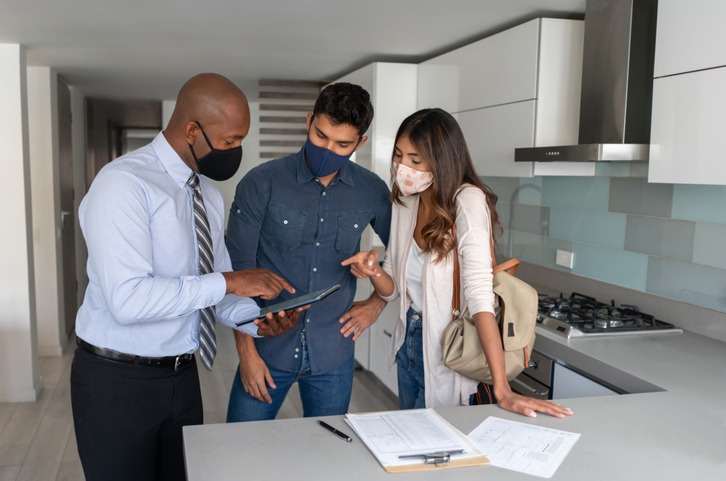 Has the Province made vaccinations mandatory in order to attend real estate open houses or in-person showings?
No.
The province did not make vaccinations mandatory for attending open houses or in-person showings.
REALTORS® should continue to take all necessary precautions and follow public health guidelines when conducting open houses and in-person showings to keep consumers and their clients safe.
For guidance on conducting safe in-person showings, visit OREA's COVID-19 Information Hub.
How do I respond to my client who insists that only vaccinated people be permitted entry to her home during an open house or in-person showing?
As the real estate agent representing the best interests of your client, it is your role to generate as much interest as possible in your client's home. Speak with your client about the safety procedures you have put in place to minimize risk, maximize virtual showings and ensure safe open houses and in-person showings (refer to OREA's Guidance on Safe In-Person Showings). Despite North American leading standards for safe showings and open houses, if your client wishes to limit entry into their home to only those who are double vaccinated, you need to follow their instructions. Develop a method by which you can confirm the vaccination status of visitors entering the home. See the question below, 'How do I, as a listing agent, verify that buyers entering my client's home are fully vaccinated?'
Vaccine passports are not mandatory for consumers entering an open house or conducting an in-person showing. Yet, recently some listings have stated that anyone visiting the property for an in-person showing must be fully vaccinated. How can a listing on the MLS® restrict unvaccinated people from viewing a home?
CREA recently circulated an FAQ document wherein the question was asked whether a Board should permit listings on the MLS® System with restrictions by sellers regarding in-person showings for only those individuals who have been fully vaccinated. CREA's response was 'yes'. According to CREA, "In extraordinary circumstances, such as a global pandemic, it is reasonable for the seller to request proof of vaccination, as it is to require the use of masks, social distancing and other measures as per advice from local and provincial health authorities."
Visit the CREA's website for more FAQs from CREA pertaining to vaccination status and the MLS®.
How do I, as a listing agent, verify that buyers and agents entering my client's home are fully vaccinated?
In circumstances where the homeowner has required anyone entering their home to be fully vaccinated, listing agents are ultimately responsible for following homeowner instructions. Practically speaking, listing agents should hold buyer agents responsible for verifying the vaccination status of themselves (buyer agents) and their clients . Similarly, listing agents should be responsible for ensuring the vaccination status of support services entering their client's home (i.e. stagers, photographers, cleaners). By now, most Ontario REALTORS® are using either a paper or digital COVID-19 screening tool that consumers are required to fill out before viewing a home. Buyer agents should be responsible for updating the COVID-19 screener to include a question about their buyers' vaccination status, as well as their own vaccination status, which they would then share with the listing agent. REALTORS® should inquire with their Brokerage leadership about any new rules or policies that the Brokerage may have put in place to protect the health and safety of clients and agents.
A consumer or client says they have a medical exemption from having to get vaccinated. Should they be permitted in an open house or showing?
If the home seller attempts to refuse entry to individuals with medical exceptions to their vaccination requirements, there is a risk that they may be the subject of a Human Rights Code complaint for prohibited discrimination. Work with your seller to try to find a way to manage the situation, whereby medically exempt individuals may view the home in a manner that is within a homeowner's comfort level. This might include, requiring visitors to the home to conduct a COVID-19 rapid test, suggesting the home seller vacate the home for a period of time during which showings are taking place, and reassuring the home seller of the safety protocols and procedures put in place by the listing agent.
---
LOCAL BOARDS AND BROKERAGES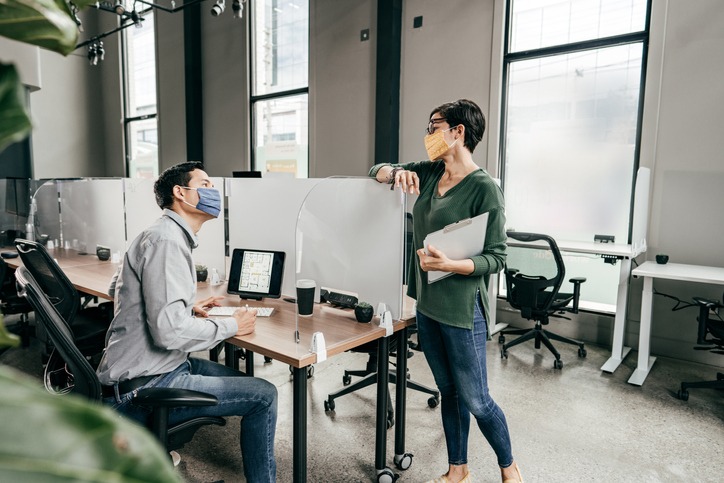 The COVID-19 pandemic's impact on employment and human rights legislation is unprecedented, meaning our legal experts currently have no court or tribunal decisions to rely upon. Furthermore, the situation is fluid and our governments could amend or introduce new regulations or laws that would change the current circumstances which obviously this communication simply cannot anticipate.
However, the current regulations require businesses to operate "in compliance with any advice, recommendations and instructions issued by the Office of the Chief Medical Officer of Health, or by a medical officer of health after consultation with the Office of the Chief Medical Officer of Health". As a result, OREA suggests that its Members seek legal advice from a qualified lawyer when considering the correct policies and safety plans to implement, whether that is dealing with vaccinations and/or the collection or dissemination of personal information.
This is particularly important because balancing risk and promoting health and safety requires consideration of facts specific to each Member's business and physical circumstances and in many cases, the unique characteristics of the different relationships with its employees.
1. Are employers permitted to ask employees/salespeople if they've been vaccinated?
It may be possible in the appropriate circumstances for employers to do that. Generally speaking, an employee's vaccination status constitutes personal medical information which employers should only request when the request is tied to a legitimate workplace purpose. During the COVID-19 pandemic, and taking into account an employer's obligation to take all precautions reasonable in the circumstances to protect the health and safety of individuals in the workplace, particularly after consideration of an appropriate safety plan, employers arguably have sufficient grounds to justify a request for the vaccination status of employees and salespeople who are physically attending at the office. It would be more difficult for an employer to justify a request for an employee's vaccination status if the employee is working remotely and is not required to attend the physical workplace or an in-person event.
To mitigate privacy concerns associated with collecting employees' personal medical information, whether in connection with a simple disclosure requirement or as part of a broader vaccination policy, the employer should ensure that it is only collecting, using, storing and disclosing the information for a legitimate workplace purpose and that appropriate safeguards are put in place to protect that information.
2. If an employer asks an employee to disclose their vaccination status, does the employee have to do so?
Whether an employee is required to disclose their vaccination status will depend on the reasonableness of the policy requiring that disclosure. For example, it would be reasonable to require employees to disclose their vaccination status to assist the employer in general health and safety planning or as a condition of attending at the office. The conditions in that office, including the number of people expected to be there, who those people are, access by the public, physical conditions, the medical history and vulnerability of others in that workplace and other factors need to be assessed.
Employers can also consider options other than mandatory vaccination and/or disclosure policies, such as implementing regular testing for employees who prefer not to get vaccinated or who prefer not to disclose their vaccination status.
Whether an employer can rely on their policy to justify disciplining an employee for failing to disclose their vaccination status (e.g. terminating the employee) will depend on the nature of the workplace and the reasonableness of the requirement in the circumstances. It is currently unclear what characteristics and circumstances a court would find sufficient to justify discipline or termination of an employee for not disclosing vaccination status, but it is likely a very strong case would need to be made.
3. Is my Brokerage/Real Estate Board office required to have a vaccine policy?
OREA recommends that Brokerages and Real Estate Board offices consult with a legal expert in the development of a vaccine policy. Throughout the COVID-19 pandemic, Ontario REALTORS® have shown tremendous resilience and commitment to the health and safety of their clients, communities and each other. The adoption of a vaccine policy by Brokerages and real estate Boards, is just one more step towards ensuring our clients and communities stay healthy, ending this pandemic and getting our province back to normal. To minimize the spread of the COVID-19 virus, OREA urges all Ontario REALTORS® who are not already vaccinated, and do not have a medical exemption, to do so.
4. If asked, can employers disclose to other employees/salespeople if a specific employee/salesperson has been vaccinated (i.e. if someone is worried about working in close quarters with others)?
Generally, an employee's personal medical information (e.g., their vaccination status) should only be used for the purposes set out in the employer's policy and should only be disclosed on a strictly need-to-know basis in order to implement that policy.
If the employer's safety and employment policy requires everyone who works in the office to be fully vaccinated or to have a medical exemption or to have a recent negative test result, the employer can respond to such enquiries by referencing that policy.
5. Can employers mandate employees/salespeople be vaccinated if they're going to work in the office?
To ensure there is clarity about what it means to "mandate vaccination" starts with noting that employers almost certainly cannot force their employees to receive vaccination. The discussion is really about the effect of two separate policies. The first is a policy that requires vaccination before the employee can do something, typically come into the office in person (the vaccination policy). The second policy would make physical attendance at the office a compulsory component of the job (a mandatory office attendance policy). Those two policies would (without alternatives) effectively make vaccination a condition of the employee being able to do the job.
Employers have a general obligation to protect the health and safety of its employees, which has prompted many employers to consider implementing some sort of vaccination requirement when attending the physical workplace.
However, there are potential risks involved. The type and degree of risk will depend on the circumstances. The employee's employment contract, job description and duties, circumstances (including their medical status) the nature of the workplace, who and how many people are present and the rationale, wording and implementation of the safety plan and vaccine policy can all affect the risk to the employer. The risk of transmission to others, whether the public or co-workers, is a significant issue.
Consulting a lawyer who can assess these factors is strongly recommended to ensure the policies reflect unique circumstances and to help determine whether the level of risk that any particular policy creates is acceptable to the employer.
6. What if a key employee refuses to get vaccinated?
Generally, an employer's vaccination policies should generally apply equally to all employees, including members of the executive team. If there are specific concerns about certain individuals in the workplace, the employer should consider those circumstances when determining what type of policy to implement. For example, there can be consideration of remote work or meetings for all employees with similar responsibilities or implementation of a policy requiring proof of a recent negative test result in lieu of proof of vaccination. If physical attendance is particularly important because of the key nature of that employee and a negative test result is insufficient as an alternative to full vaccination for a reason that will withstand legal scrutiny, the employer's chief executive or Board of Directors will have to consider, with legal assistance, whether that key employee's refusal to comply with the policy justifies disciplinary action and what that disciplinary action should consist of.
7. If an employer chooses not to adopt a mandatory vaccination policy, how should they deal with unvaccinated employees?
All employers should ensure that their employees – whether vaccinated or unvaccinated – continue to follow all applicable public heath guidelines, which may include as appropriate requirements for testing, screening questionnaires, masking and physical distancing when in the workplace, as well as all employer-specific COVID-19 policies and protocols in place.
The provision of a valid negative COVID-19 test appears to be an alternative to mandatory vaccination if the primary intent is to try and protect other workers or others at the workplace.
8. How can brokerages deal with members of the public who may be unvaccinated? Should brokerages put some sort of mandatory vaccination policy in place to deal with these individuals accessing the premises?
Brokerages have more flexibility when dealing with third parties entering their workplace premises. At the very least, they should ensure that these individuals adhere to all COVID-19-related safety requirements and protocols in force.
In addition to these basic requirements, employers are generally free to impose a requirement on these individuals to provide proof of vaccination or proof of a negative test result in order to enter the premises. Brokerages should be mindful, however, that they cannot discriminate against individuals in the provision of services on grounds protected under human rights legislation. For example, if a visitor is unable to get vaccinated for a valid medical reason, you would likely need to find some way to accommodate that individual (e.g., requiring a negative test result, by conducting a meeting via phone call, meeting virtually or outdoors while physically distanced, or by implementing stricter safety protocols in the office).
Of course, the policy that you adopt will need to balance your normal goals of client service with the desire to ensure safety for your staff, suppliers and other clients.
As is the case with any employee-facing policy, in an effort to minimize privacy concerns, a brokerage should collect the least amount of information necessary to achieve the purpose of ensuring a visitor is vaccinated (or did not test positive) prior to visiting the workplace. The employer could, for instance, merely ask the individual to show proof of vaccination, but not make or retain a copy of the actual document. Similarly if an individual claims a medical exemption, the policy should aim to utilize the Province's vaccine passport/certification system, which we understand at this time will disclose little personal information.
Ultimately, the decision on whether or not to impose requirements beyond those mandated by the government/public health authorities will be a business decision, having regard to, among other things, the competitive landscape.
The Question and Answers for Businesses and Organizations document clarifies requirements under Ontario Regulation 364/20 (under the Reopening Ontario (A Flexible Response to COVID-19) Act, 2020) related to proof of vaccination against COVID-19.QA Document (gov.on.ca)
Businesses and organization may also submit questions and feedback to the Ministry of Health at the following link: Government of Ontario
Proof of Vaccination Guidance for Businesses and Organizations under the Reopening Ontario Act. This guidance document sets out baseline requirements that specified businesses and organizations must comply with in accordance with section 2.1 of Schedule 1 of O Reg. 364/20. It does not preclude businesses or organizations from establishing their own additional policies or requirements pertaining to their patrons. Businesses or organizations considering creating their own additional policies or requirements may wish to consult a lawyer. Proof of Vaccination Guidance for Businesses and Organizations under the Reopening Ontario Act (gov.on.ca)
The Regulations for businesses and organizations requiring proof of vaccination (ONTARIO REGULATION 645/21 made under the REOPENING ONTARIO (A FLEXIBLE RESPONSE TO COVID-19) ACT, 2020) O. Reg. 645/21: RULES FOR AREAS AT STEP 3 AND AT THE ROADMAP EXIT STEP (ontario.ca)